35 Minerals Absolutely Critical to U.S. National Security
What do cobalt, uranium, helium, titanium, and fluorspar have in common?
According to the U.S. government, these are all minerals that are deemed critical to both the economic and national security of the country.
The draft list of 35 critical minerals was released on February 16, 2018, as the result of President Trump's Executive Order 13817, which asked the U.S. Department of the Interior and the Secretary of Defense to publish a list of mineral commodities that are vital to U.S. interests.
Under the Executive Order, a critical mineral is defined as:
A non-fuel mineral or mineral material essential to the economic and national security of the United States, the supply chain of which is vulnerable to disruption…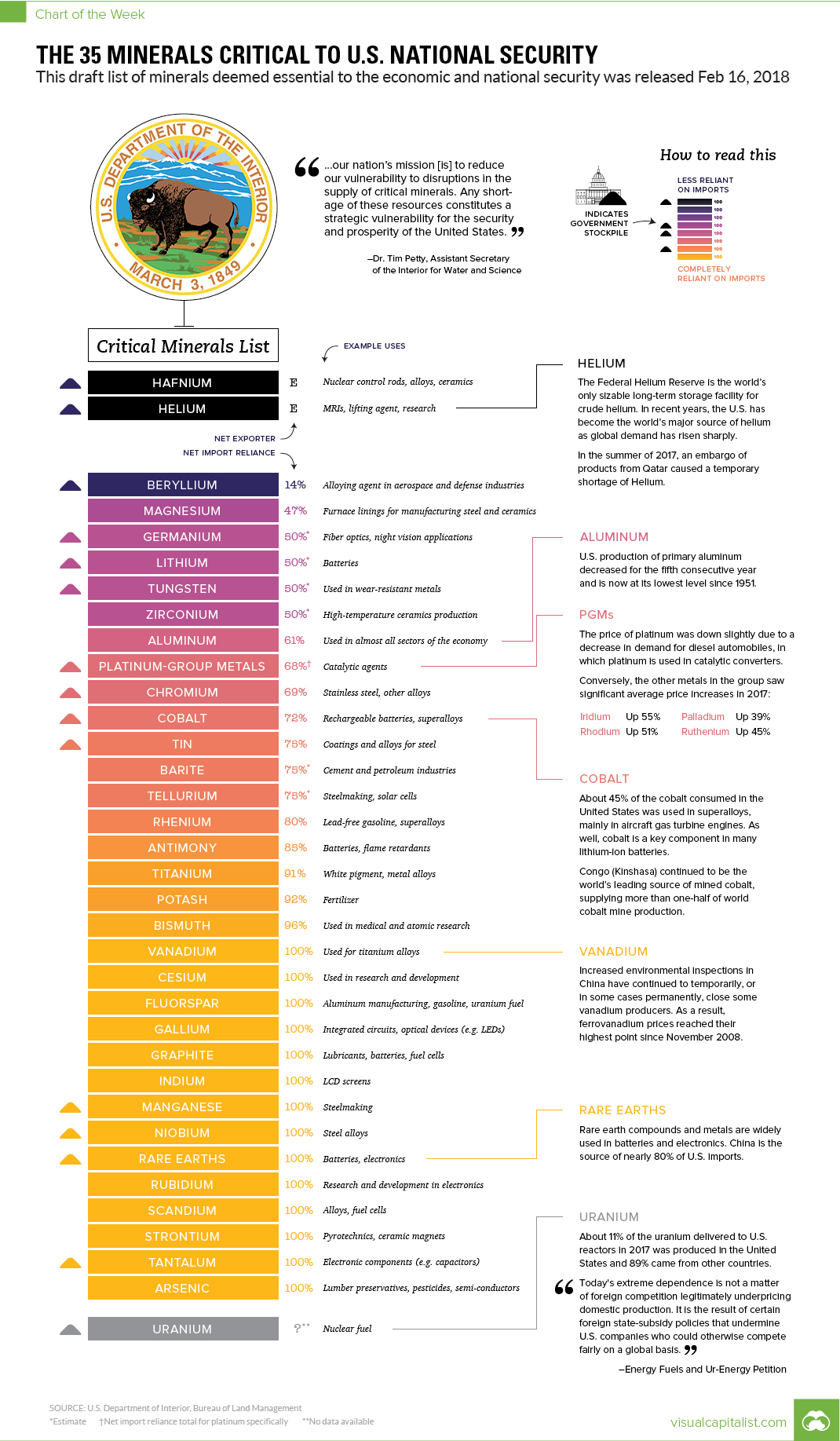 The list includes minerals that are important for defense, economic, and industrial purposes – and it keys in especially on minerals that are not produced in substantial quantities domestically.