AN ESSENTIAL INTRODUCTION TO MINING FOR RENEWABLES PROFESSIONALS
Pre-Summit Workshop: November 26, 2017

Introduction:
In 2010 the mineral sector was responsible for more than 38% of total industrial energy use and 11% of total final energy consumption. According to recent research, by 2035, mining is expected to comprise around 15% of the global energy market. While renewables currently represent less than 2% of mining energy consumption, if by 2035 renewables reaches an expected global production level of 40% of total output (according to the International Renewable Energy Agency (IRENA)), renewables in mining are likely to increase by over 3000%.
Workshop's Objectives:
The aim of this workshop is to provide energy professionals with a comprehensive understanding of the mining industry. Participants will gain a greater understanding of the operational practices pivotal to the mining industry. Participants will be taught essential terminology and be provided with a clear understanding of the key concepts involved. Mining professionals will also benefit from having a broader understanding of the mine energy issues and how these relate to larger changes across the energy landscape.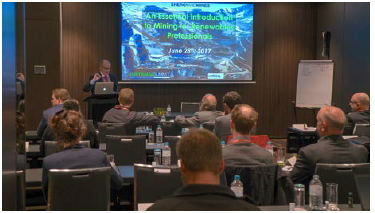 Who should attend?
Business developers from power engineering, procurement and construction (EPC), independent power producers, O & M and renewable developers
Manufacturers: engineering equipment of mining and renewables, energy storage, and electric vehicles
Electric companies, government mining and energy officers, industry associations, renewables R&D
Mining professionals looking for a better understanding of the "Mine of the Future"

What will you learn?
This course is essential for energy professionals currently involved, or who would like to be involved, in energy for mining projects. The workshop has
been enjoyed by a cross-section of professionals involved in energy, mining, and trade.
At the completion of this course participants will be able to:
Appreciate the significance of energy in the mining industry (grid-tied & off grid)
Understand frequently used terminology
Describe the use of energy for open pit and underground mining methods
Understand the principles of mine design, planning, operation, and closure
Understand the impact of energy on social (CSR) and environmental considerations
Understand the production chain of mining from processing to extractive metallurgy and from pit to port
Figure out and develop specific solutions based on benchmarking processes linked to relevant case studies
International network development with other professionals and former attendees of the 7 previous workshops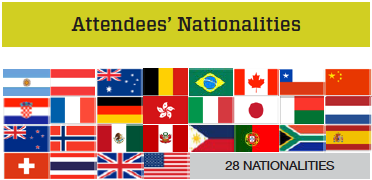 Detailed Content
UNIT A: INTRODUCTION AND MINING CYCLE
Session 1: Introduction to Renewables & Mining:
Minerals, metals, ore and mine lifecycle. Reserves and resources. Metals and Alloys. Renewables and Mining major segments. 2016 R&M Awards.
Session 2: Mining Exploration:
Licensing. Greenfield and Brownfield Exploration. Geophysics. Geochemistry. Geology. Diamond Core Drilling. Economics of Mineral Exploration. Pre-feasibility Reports. Stock Market Junior Mines Financing.
Session 3: Mining Planning:
Infrastructure (Energy, Water, Transport, Dewatering). Mining Engineers. Workforce. FIFO Decisions. Social & Environmental Considerations. Indigenous Impacts. Social License Decision Point. Digging Through the Numbers. Mine Cost Curves. Resource Equities Analysts. Mine Economics Decision Point. Feasibility Reports. Mine Transport (in & out). Trucks. Trains. Pipes. Ports.
Session 4: Mining Operation:
Living Plan. Geotechnical Engineering. Types of Mining. Surface Mining (Open Pit, Strip, Quarry, Leach, Dredge). Underground Mining (Room & Pillar, Open Stopping. Longwall, Sub-level, Block Coving). Processing (Gold, Iron Ore, Nickel, Copper). Blasting. Hauling. Comminution (grinding and milling). Concentration. Extractive Metallurgy (hydro – leaching, Pyro – smelting; Electro – refining).
Session 5: Mining Closure:
Closure vs. Reclamation. Care and Maintenance. Economics of Mine Closure. Closing a Mine. Mine Closure Examples. Renewables in Mine Closure.
UNIT B: ENERGY REQUIREMENTS IN MINING
Session 6: Open Pit Mining Energy Requirements & Future Trends:
Electricity and Fuels. Power requirements (Drilling & Blasting, Excavation & Hauling, Lighting, Ore conveying, Concentration – Grinding & Crushing – Flotation). Copper, Gold and Iron Ore Mining.
Session 7: Underground Mining Energy Requirements & Future Trends:
Drilling. Blasting. Mucking. Transport. Crushing. Hoisting. Ventilation (Surface and underground fans). Hoisting. Compressed Air. Electric Trucks. Mines of Platinum, Nickel, Gold, Copper, Lead Zing.
Session 8: Off-grid Mining Energy Requirements & Future Trends:
Case Studies Comparison and Evaluation: Diavik (Wind, Canada), Raglan (Wind and storage, Canada) Juwi (solar PV and storage, Australia). Cronimet (solar PV, Africa), El Toqui (hydro and wind, Chile), Rosebek IAMGOLD (Solar PV, solar thermal, small storage, Suriname).
Session 9: Mineral Processing Energy Requirements & Future Demand:
Comminution (Grinding & Milling) vs extraction. Leach – Solvent Extraction – Electro wiring, Absorption, Smelter, Drying, dewatering and Tailing disposal. Concentrates vs. Cathodes. Mining Services. Aluminum – Wet and Dry Cement – Copper – Iron Steel.
Session 10: Energy Requirements for Water and Ancillary Services:
Desalination. Pumping. Hydrometallurgy. Water and Maintenance. Mining electric vehicles evolution. Commodity transport energy requirement in mine. To port.
UNIT C: MINING SOCIAL & ENVIRONMENTAL LICENCE
Session 11: Renewables & Mining Environmental Responsibility
Environmental impacts (Waste Rock, Tailings, Acid Rock Drainage, Dust, Noise, and Vibration). Impact Quality Control (Soil, Flora, Fauna, Water, Air). Waste Management. GHG Emissions and Carbon Footprint. Sustainable Mining. Environmental Impact Assessment Process.
Session 12: Renewables & Mining Social Responsibility:
Employees. Community. Third Parties. Environmental to Social. Renewables, jobs, and CSR. Case Studies (Chile – Peru and "Comunidades Andinas", Canada and First Nations, Australian, and aborigines, African mines and communities).
Session 13: Renewables to Mine Closure & Reclamation:
Examples of standard Closure. Cases of Wind and solar PV mining Closures. Hydro storage pumping mine closures (surface and underground). Submission Requirements for a Reclamation Plan. Financial Assurance.
Session 14: CSR in Mining Corporations & Market Structure:
Mining headquarters and operational departments. Organizational structure. Market concentration. Companies sizing. Leaders and Followers. Rankings of Renewables and Mining.
Session 15: Renewables & Mining Supply Chain CSR:
The importance of EPCM in Mining. World Class Mining Supply Homologation. Renewables for Mining and for CSR Mining.
UNIT D: RENEWABLES & MINING MARKET SCOPE
Session 16: The Canadian Mining Industry: Facts and Figures
Economy, productions, Provinces, metals, reserves, prices, people, employment, innovation, environment, CSR, and companies.
Session 17: Renewables for Mining Self-consumption:
Renewable Models for Mining energy self-consumption: Canada, USA, Argentina, Chile, Peru, Mexico Australia, South Africa, Suriname, Burkina Faso, Botswana …
Session 18: Renewables for Utilities to Mining Consumption:
Renewables Models for Utilities to Mining Consumption: Chile, Perú, Argentina, Australia, Mexico, Canada, USA.
Session 19: Renewables to Mining Power Companies:
Renewables Models for Mining Power Companies: Canada, Chile, India, Indonesia, Australia, Iceland.
Session 20: Final Summary & Conference Recommendations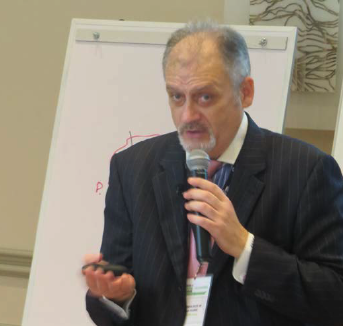 Workshop Leader
Presenter
Dr. Arnoldus M. van den Hurk is a trainer in technical and financial mining education for energy professionals. He has a Ph.D. in Geology from Barcelona and Tubingen Universities and MBA from Madrid – Shanghai. He is the General Manager of r4mining and Director of REMIO (Renewable Energies and Mining International Observatory). For 30 years, Arnold has been an adviser and professional in geo-mining, renewable energy, and financial analysis. He has worked in Europe, South America, the Caribbean, Africa and China. He has wide knowledge and experience in the renewables and mining sectors. He is passionate about connecting these two sectors to improve the triple bottom line efficiency of mining, reducing uncertainties and risks and mitigating climate change. He also has extensive training experience in universities, business schools and companies around the world.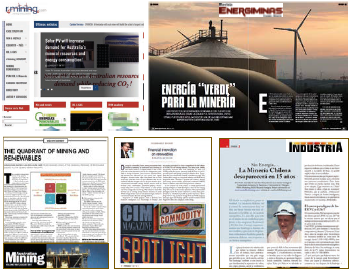 Publications:
CANADA: Canadian Institute of Mining Magazine:
AUSTRALIA: Australian Mining (August 2017):
AUSTRALIA: Melbourne Mining (IMARC White Papers):
CHILE: Revista Electroindustria:
PERU: Energia y Negocios:
CANADA: Energy and Mines: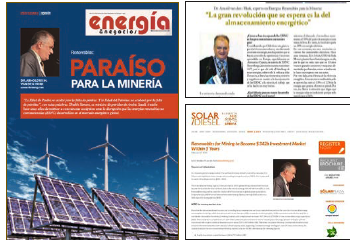 Contacts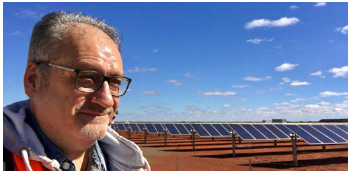 June 2017: Visit DeGrussa Mine - ARENA - Sanfire Resources - Juwi - ABB: Day before the Perth's Workshop
Previous Workshops
Santiago de Chile 2015 & 2016; Johannesburg 2015

Toronto 2015 & Toronto 2016

London 2016 & Perth 2017

TESTIMONIALS
SunSHIFT:
Arnold's workshop in Perth, Australia provided members of SunSHIFT's engineering and business development teams with a comprehensive overview of the mining cycle in an open and collaborative environment. The workshop was well-structured and well-delivered to a mixed group of mining and renewables professionals. With an enhanced understanding of performance metrics in the mining industry, SunSHIFT can now better articulate its offering to mining companies at all stages of the mining cycle
CONERGY APAC:
Attending the pre-conference workshop provided to be a very valuable decision. Arnoldus was able to give important and detailed industry insights which greatly benefited not only the conference discussions thereafter but our business approach in general. We highly recommend attendance for everyone looking to be active at the crossroads of mining and renewables!
GOBIERNO DE ARGENTINA (Mining infrastructure):
«Our department is in charge for infrastructure works proposals in Argentina contributing to the development of mining regions, Arnoldus' workshop in Lima (Peru) November 2016 showed me as an excellent synthesis of the of mining and renewables situation and even more important, the vision of how to follow its "symbiosis «in the future».
ENERCON:
Arnoldus shows great skills to communicate complex mining concepts to beginners.
JUWI Renewable Energies Private Limited:
"Arnoldus brings great insight into the world of mining and renewables and his workshop addresses key metrics of both areas while connecting mining and renewable energy specialists"
CARBON WAR ROOM (Sunshine for Mines):
Your presentation was delightfully informative and relevant in describing the diverse mining processes and how they best integrate with renewable energy as well as supporting the clear business case for renewables in mining – the presentation opened my eyes to both the barriers and possibilities of renewables in mining and reinvigorated my motivation towards global carbon reduction – much appreciated
PANASONIC:
I found Arnold's workshop to be the highlight of the conference. For those new to the mining sector, it will lodge you to get the most out of the conference. And for mining veterans, it helps provide perspective and clarity on corporate priorities in the industry.
BARRICK GOLD:
What you presented was a very sophisticated yet practical review of the mining industry
SIEMENS:
«With Mining being such an important industry in Chile, I found the course very good in understanding the basic mining processes and the energy requirements of each of these."
GAMESA:
The Arnold's (Energy & Mines') workshop contains all the mining information an energy company may need to be compiled in a very intensive and productive session. Attendees will learn the best way to overcome miners worries, how to size the requirements for each mine and how to propose renewable solutions for mining.
RIJN CAPITAL:
Arnold workshop has been a great help in order to understand how our miner customers think and how we can help them. He is able to explain Mining to newcomers like us and understands as well renewable energy and our issues and needs.
NARADA:
«Your workshop gave me wings to fly over and understand how important energy is to mining and what are the critical challenges of mining regarding renewable energy usage"
Previous Attendees
Mining Sector Companies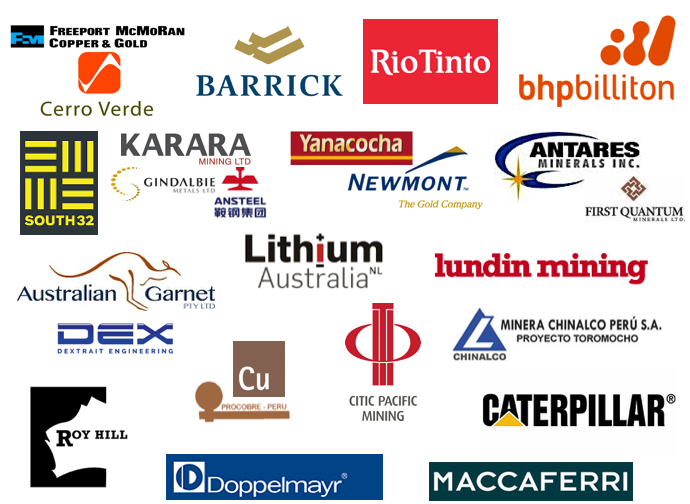 Solar Energy Companies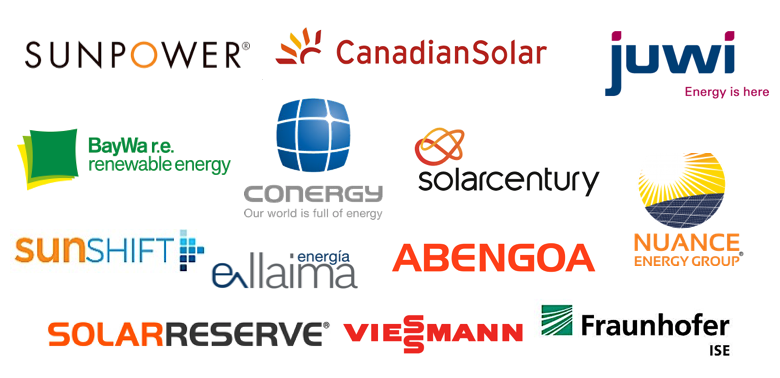 Wind Energy Companies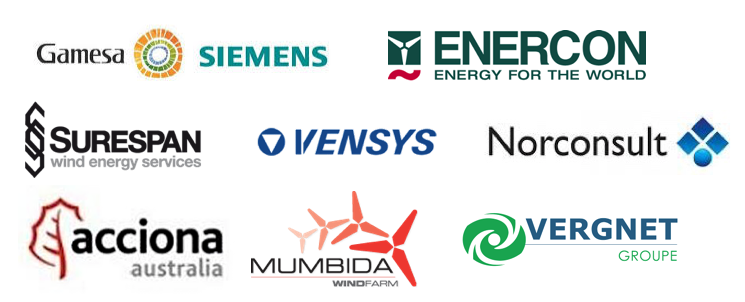 Energy Storage Companies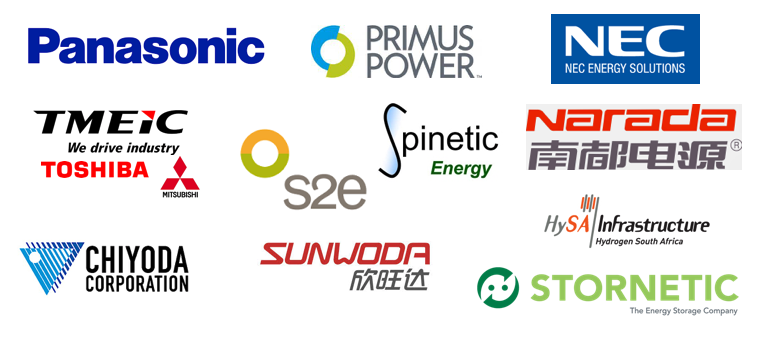 Power Companies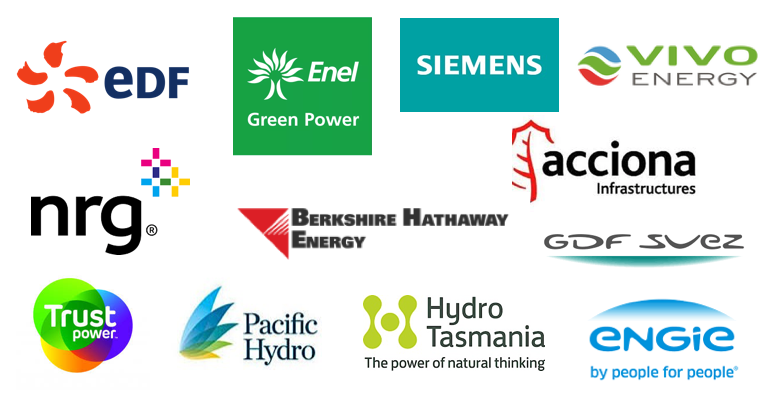 Other EPC & IPP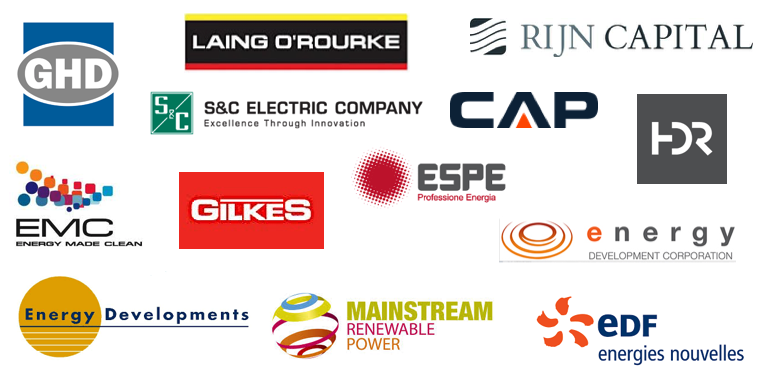 Other Companies and Institutions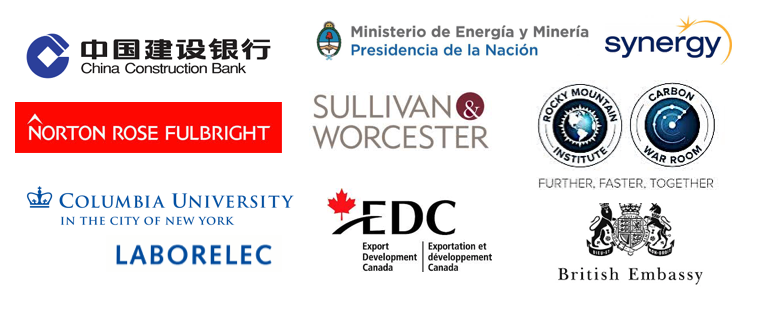 Where?
Location
HILTON TORONTO HOTEL
145 Richmond Street West, Toronto, Ontario, M5H 2L2, Canada
Tel: +1-416-869-3456

Price & Logistics
Cost and Registration: (Canadian Dollars) $995 plus GST.
The fee for the pre-summit workshop including the full day of lectures, lunch, and breaks.
Workshop attendees will also have the opportunity to access 80, 4-minute video-classes consolidating the learned outcomes.
Attendees will also receive access to a repository with support material of multimedia information providing deep content on every aspect presented in the workshop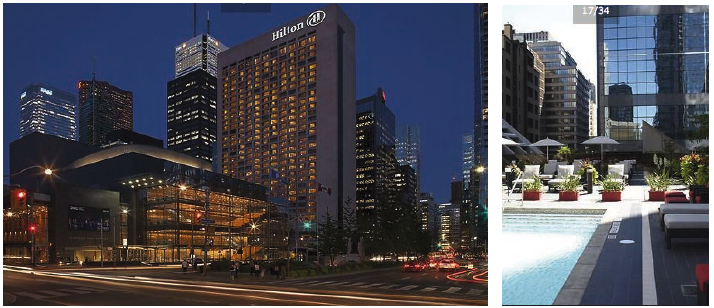 Key reasons to join the 11th global Energy and Mines Summit:
Understand how carbon risk is driving new energy choices for the global mining sector
Connect directly with energy and climate leaders from major and mid-tier mining companies actively pursuing alternative energy options
Gain essential insight on new funding opportunities for renewables for mines
Hear the latest international case studies on renewables integration and alternative power options for remote mines
Benefit from 2 + days of networking with senior mining, energy, finance and government representatives
Learn how Canadian mines are responding to and preparing for carbon pricing in 2018
Plus get the latest updates on energy cost savings via storage, digitization and automation for mines