AN ESSENTIAL INTRODUCTION TO MINING FOR RENEWABLES PROFESSIONALS

The 9th Pre-Summit Workshop: June 26th, 2018
Introduction
Taking up to 30% of operating costs, the energy costs associated with mining are a key strategic focus in the sector. At the same time, the cost, reliability, and ubiquity of renewables mean that assessing renewables options is becoming a standard practice within mining companies. Additionally, carbon risks associated with GHG emissions regulations and increasing energy costs are also now material to the mining business. With carbon and renewables legislation in place in key mining markets and increased shareholder pressure to address climate change, mines are also actively exploring alternative energy and storage as a means of cutting CO2 emissions as well as addressing the power pricing and supply concerns. There is no doubt that mining and renewables are two great industries that would work well together. However, there are cultural, historical and even grammatical differences between the sectors that inhibit the speed of development of mine renewables projects.
An essential introduction to mining for renewables professional
Developed and delivered to audiences in the key mining markets over the last three years, "An essential introduction to mining for renewables professional" provides the energy industry with a comprehensive understanding of the mining industry and its business ecosystem. Attendees will gain a greater understanding of the operational practices pivotal in mining. Participants will be taught essential terminology and be provided with a clear understanding of the fundamental concepts involved. Mining professionals can also benefit from having a broader understanding of the low carbon mine energy issues. By understanding mining, renewables and energy storage companies can open a new market and business development opportunities for the low carbon mines of the 21st Century.

Workshop Perth June 28; 2017
 Who should attend?
Business developers from power engineering, procurement and construction (EPC), independent power producers, O & M and renewable developers
Manufacturers: engineering equipment mining and renewables, energy storage and electric vehicles
Electric companies, government mining and energy officers, industry associations, renewables R&D
Mining professionals looking for a better understanding of low carbon mines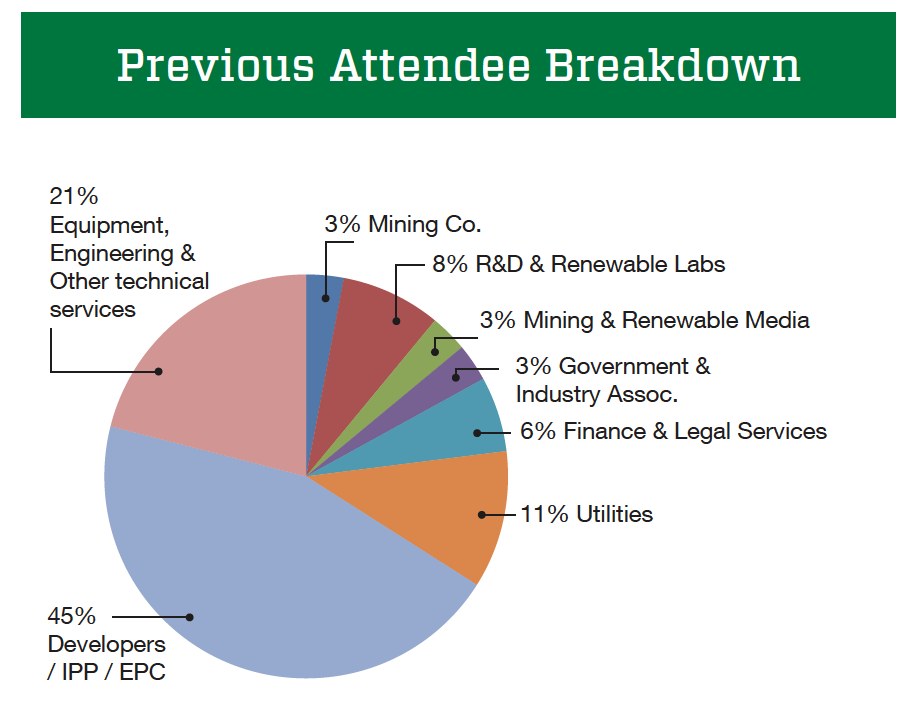 LEARNED OUTCOMES
This course is essential for energy professionals currently involved, or who would like to be involved, in energy for mining projects. The workshop has been enjoyed by a cross-section of professionals involved in energy, mining, and trade. At the completion of this course participants will be able to:
Appreciate the significance of energy in the mining industry (grid-tied & off grid)

Understand frequently used terminology

Describe the use of energy for open pit and underground mining methods

Understand the principles of mine exploration, design, planning, operation and closure

Understand the impact of energy on social and environmental considerations and local communities
Understand the production chain of mining from processing to extractive metallurgy and from pit to port
Figure out and develop specific solutions based on benchmarking processes linked to relevant case studies
International network development with other professionals and former attendees of the 9 previous workshops

Detailed Content
SESSION A: THE MINING LIFECYCLE
(9:00 – 10:40)
Lesson 1: MINERALS, ORE & METALS
Basic Definitions. Energy Mineral. Metals & Alloys. Non-metallic Minerals. Mining Geography. Mineral & Metals Economic Value. Metals use intensity. The Mine Lifecycle
Lesson 2: THE MINING EXPLORATION
Reserves & Resources. Licensing. Greenfield vs Brownfield. Geophysics & Geochemistry. Exploration. Drilling. Geological Models. Pre-Feasibility Reports. Junior Mines Valuation. Finance Modeling
Lesson 3: THE MINING PLANNING
Infrastructure (Energy, Water, Transport, Dewatering). Workforce. FIFO. Social & Environmental Considerations. Social License. Mine Cost Curves and Economic Decision Point. Feasibility Report. Senior Mines Valuation
Lesson 4: THE MINING OPERATION
Open Pit and Underground Mining. Strip and alluvial mining. Off-grid mining vs On-grid mining. Pit to Plant. Concentrates and final metals
Lesson 5: THE MINING CLOSURE
Closure vs. Reclamation. Care and Maintenance. Economics of Mine Closure. Closing a Mine. Closure Examples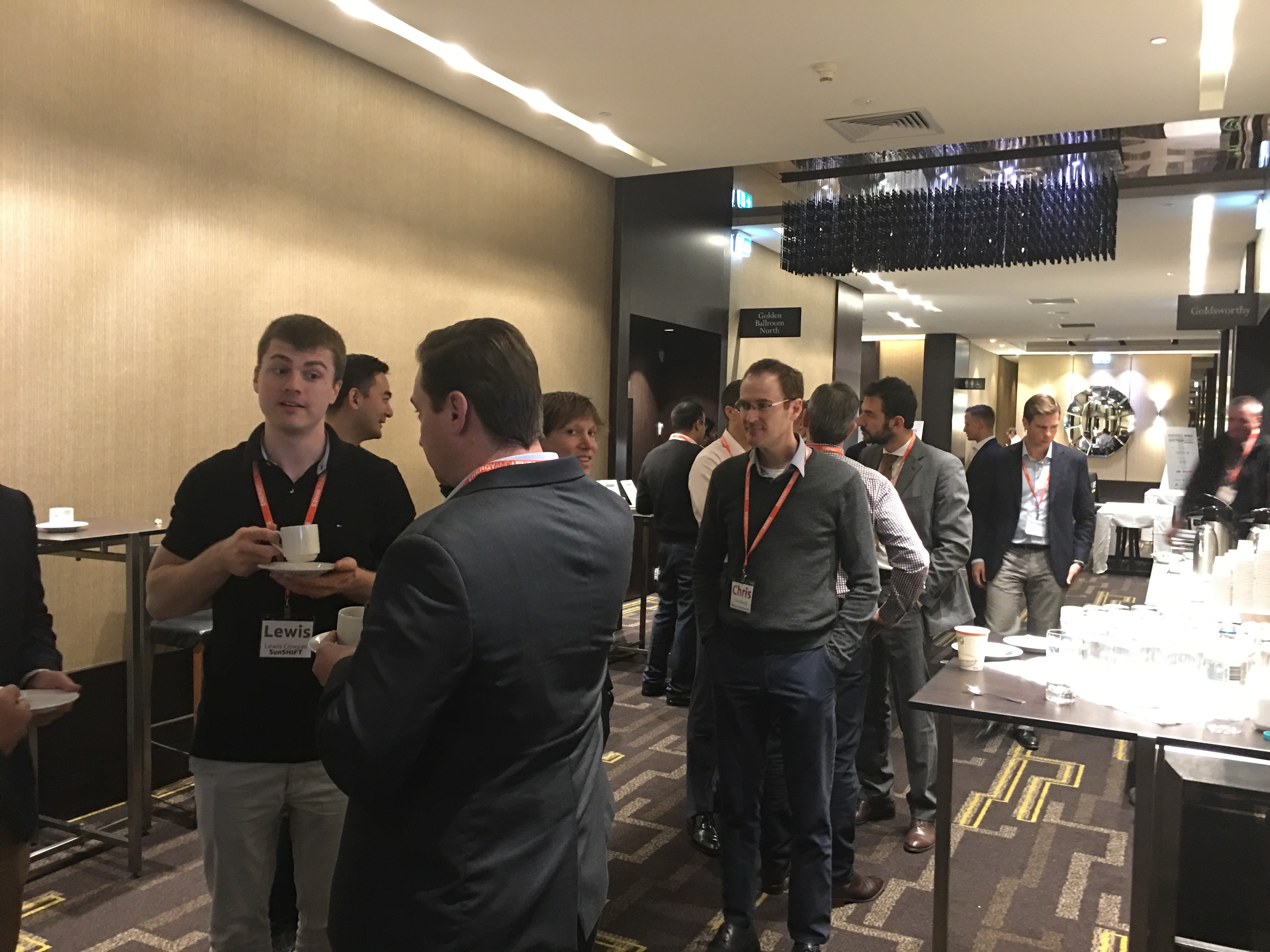 SESSION B: THE MINERAL PROCESSING
(11:00 – 12:30)
Lesson 6: PIT TO PLANT & COMMINUTION
Blasting. Excavation & Haulage. Mucking. Crushing. Grinding & Milling. Comminution. Waste. Ventilation
Lesson 7: SEPARATION AND CONCENTRATION
Grading and separation of minerals. Density & Magnetic Separation. Floating cells. Dewatering. Dam and Evaporation ponds, tailings. Thickening. Drying. Metal Concentrates.
Lesson 8: EXTRACTIVE METALLURGY
Hydrometallurgy (Leaching). Pyrometallurgy (Smelting). Furnaces (Smelting & Cleaning). Electrometallurgy. Refining Electro wiring. Sulfuric acid and bypass products.
Lesson 9: PIT TO PORT TO SHIPMENTS
Trucks to port Trains. Conveyor Belts. Fluvial transport. Mining Ports. Storage Area. Coal & Iron Ore & Base Metal Ports. Shipments sizes.
Lesson 10: MINING ECONOMICS INTRO
Production Costs. Type of Cash Costs. Capital Expenditure Royalties and Taxes. Profit & Loss. Mining Balance Sheet. Working Capital. Valuation: DCF. Junior Mines Valuation
Lunchtime (12:30 – 13:00)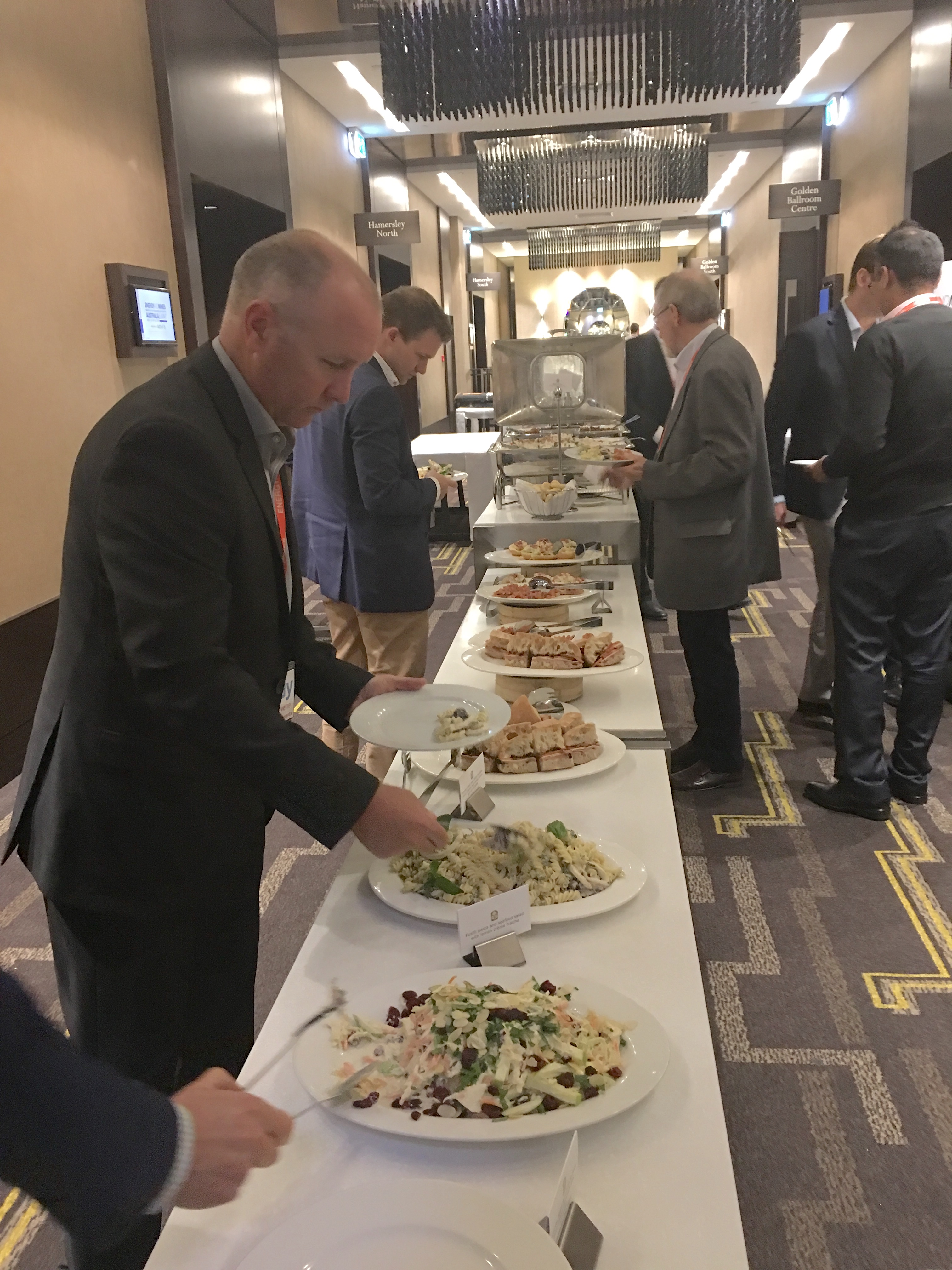 SESSION C: ENERGY USES IN MINING
(13:00 – 14:40)
Lesson 11: PIT TO PLANT ENERGY USE:
Fuel, Heat and Electricity in Mining. Energy in Blasting. Lighting. Fuels in excavation & haulage Energy in Truck Maintenance. Energy Intensity per ton KPI
Lesson 12: ENERGY IN BENEFICIATION / CONCENTRATION
Power in Crushing. Power in Grinding. Energy in Aggregates. Comminution for Industrial Minerals, Precious Metals, Ferrous Metals, Base Metals. Energy in Floating. Energy Density & Magnetic Separation
Lesson 13: ENERGY USE IN EXTRACTIVE METALLURGY
Energy in leaching (hydrometallurgy). Power in Smelting (pyrometallurgy). Power in Refining (Electrometallurgy). Energy Intensity in Major Metals. Ore Grade and Energy Trends
Lesson 14: ENERGY IN ANCILLARY & WATER SERVICES
Ventilation Energy Costs. Energy Use in mining camps. Cleaning & Maintenance Energy. Power in pumping water. Power in Desalination. Trends and KPIs. Energy in mining IT services. Energy requirements for security in Mining
Lesson 15: MINE TYPE & TRANSPORT ENERGY USE
Open Pit vs Underground Energy Use. Off-grid vs on-grid. Concentrates vs Metals Energy. Locals vs FIFO Energy Use. Pit to Plant and Plant to Port Energy Uses. Energy in mining Port & Airports. Future Electric Vehicles in Mining
Coffee Break (14:40 – 15:00)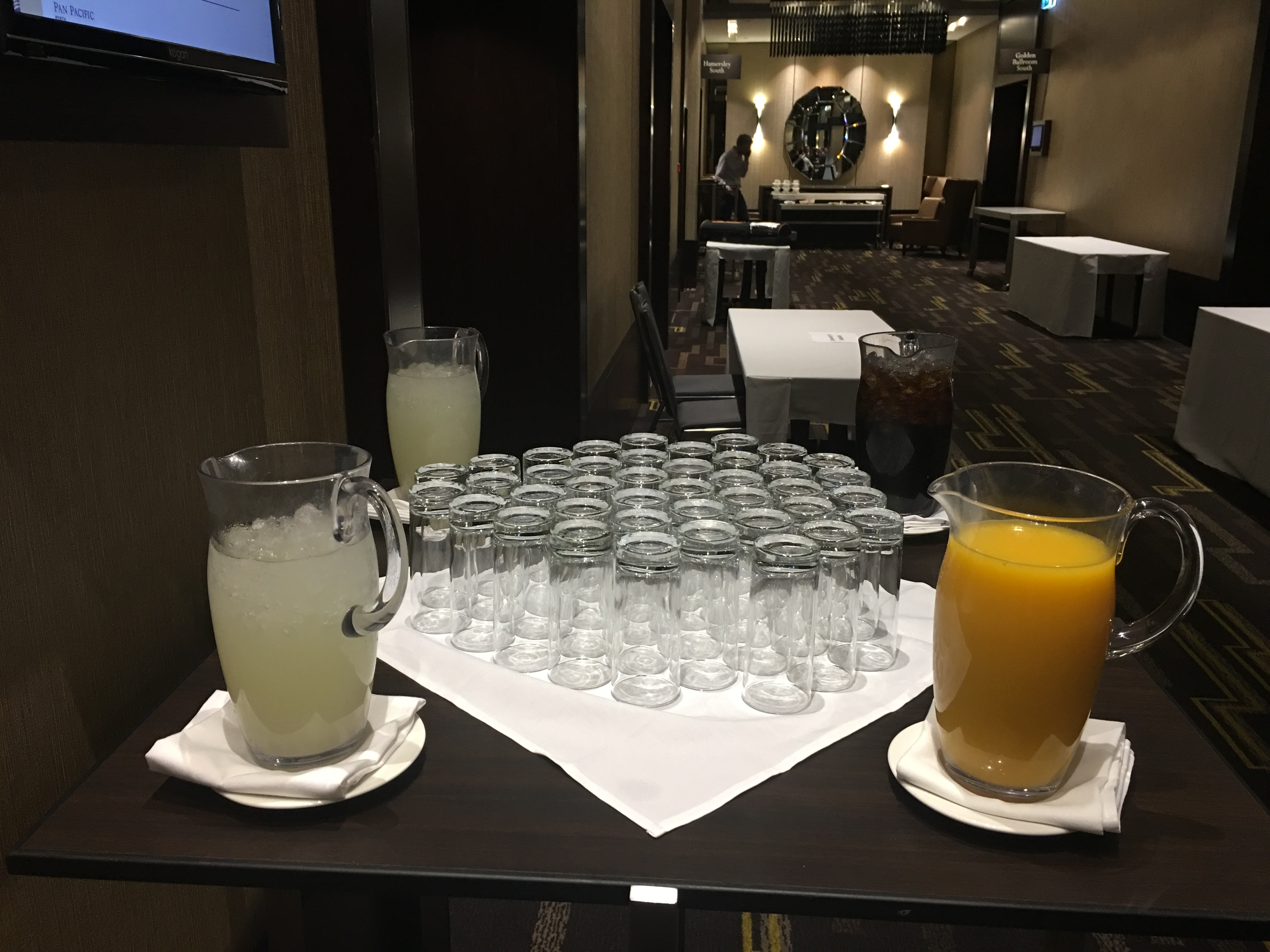 SESSION D

: MINING CSR & RENEWABLES
(15:00 – 16:45)
Lesson 16: ENVIRONMENTAL RESPONSIBILITY
Waste Rock & Tailings. Acid Rock Drainage. Dust, Noise & Vibration. Quality control (Soil, Flora, Fauna, Water, Air). Waste Management. GHG Emissions. Carbon Footprint. Sustainable Mining. EIA Process
Lesson 17: SOCIAL RESPONSIBILITY
CSR for Employees, for Local Communities. Environmental & Social CSR. Case Studies: North America, Latin America and Australasia. CSR Annual Reports in Mining
Lesson 18: RENEWABLES IN MINE CLOSURE & RECLAMATION
Submission Requirements for a Reclamation Plan. Financial Assurance. Examples of standard Closure. Wind and solar PV mining Closures. Hydro storage pumping mine closures. Environmental Liability vs Energy Assets.
Lesson 19: RENEWABLES & MINING POTENTIAL MARKET
Renewables & Mining Segments. Renewables for Mining Self-consumption. Renewables to Mining Utilities. Renewables to Mining Power Companies. Australian Renewables & Market Potential
Lesson 20: CONCLUSIONS. Q&A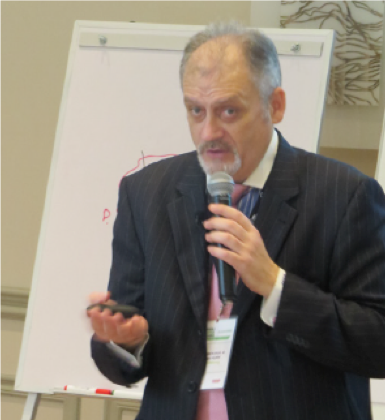 Workshop Leader
PRESENTER:
Dr. Arnoldus M. van den Hurk is a trainer in technical and financial mining education for energy professionals. He has a Ph.D. in Geology from Barcelona and Tubingen Universities and MBA from Madrid – Shanghai IEDE. He is the General Manager of r4mining and Director of REMIO (Renewable Energies and Mining International Observatory). For 30 years, Arnold has been a professional in geo-mining, renewable energy (from raw materials to EPC and Solar PV business development), and financial analysis. He has worked in Europe, South America, the Caribbean, Africa and China. Last five years and developed 5-continents widespread networking in renewables & mining. He is passionate about connecting these two sectors to improve the triple bottom line efficiency of mining, reducing uncertainties and risks and mitigating climate change. He also has extensive training experience in universities, business schools and companies around the world.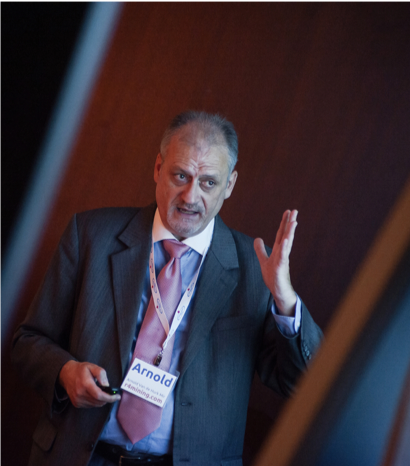 THE WHY?
Everything our workshop's leader do, everything he believes is in challenging the status quo of the Future of Mining. The way he challenges the status quo is by traveling around the globe attending conferences, looking for business models, displaying key persons networking and visiting sites where low carbon mines are deploying. This is why he passionate to sincerely support the participants with intense training programs and empowering renewable professionals and miners with the best knowledge and inspirational wisdom about renewable energy, energy storage, and electric vehicles in mining. Low carbon mines will become hospitals of the Planet. No mining means No Renewables meaning Climate Change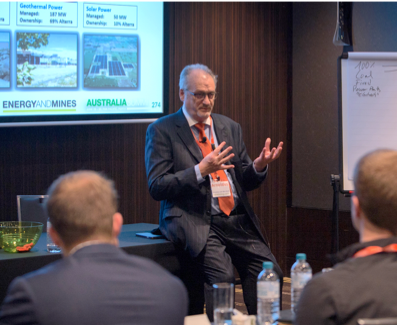 Mining supports Renewables supporting … the Mitigation
CONTACTS & REFERENCES
Contacts
info@r4mining.com
http://www.miningrenewables.com
LinkedIn: https://es.linkedin.com/in/arnoldusmateovandenhurkmir
LinkedIn Group: https://www.linkedin.com/groups/Renewable-EnergyMining-Oil-Industry-4852089
Previous Attendees
Workshop Perth 2017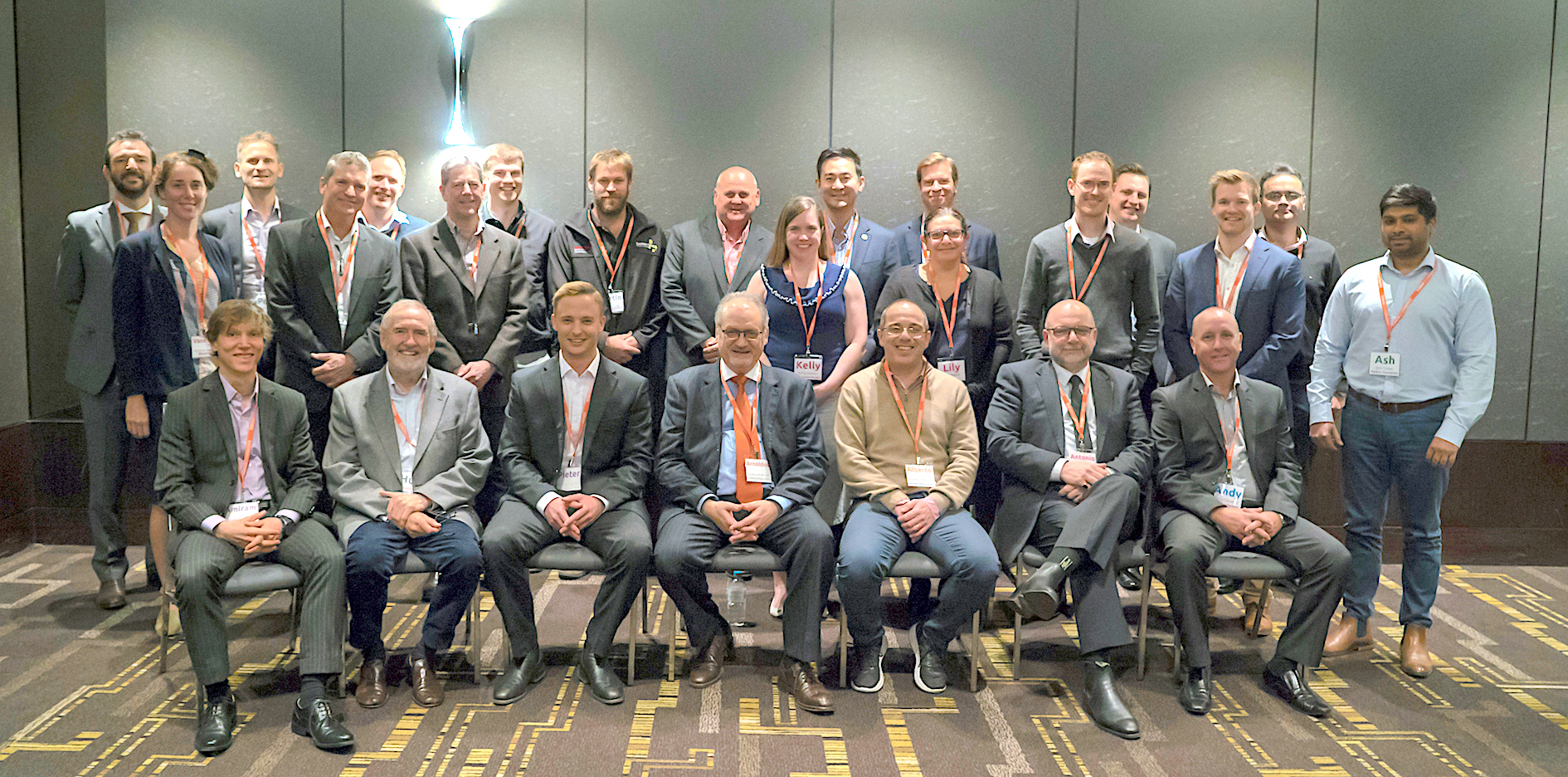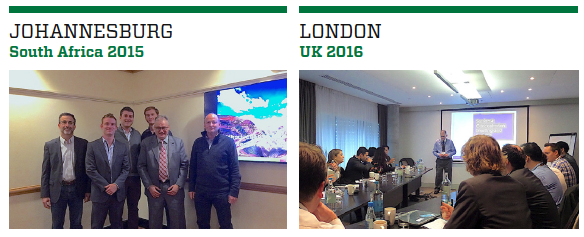 Companies Attendees




Testimonials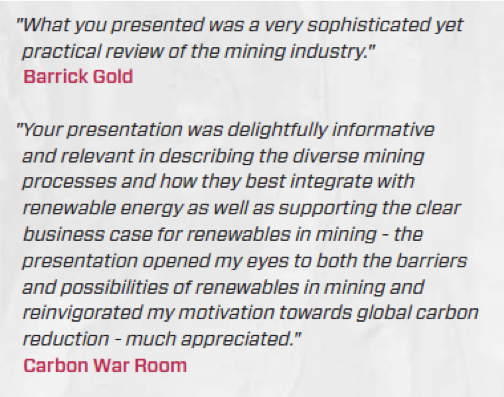 Where?
Logistics
Cost and Registration: $995 plus GST
The fee for the pre-summit workshop including the full day of lectures, lunch, and breaks.
A copy of the presentation (about 200 powerpoint slides in pdf format)
Attendees will also receive access to a repository with support material of multimedia information providing  deep content on every aspect presented in the workshop and organized with the four sessions of the workshop (more than 3 Gb)

To register visit;
Location
The pre-summit workshop takes place at the Pan Pacific Perth, 207 Adelaide Terrace, Perth WA 6000, Australia